Past Events
Introduction to Data Analytics for the Non-profit Sector
Thursday, February 20, 2020
Speaker: Ömer Livvarcin, Part-time Professor, Telfer School of Management, Founder & Lead Consultant, Vectors Group.
Hands-on Workshop: Introduction to Data Visualization with Tableau
Instructor: Angela Tyler, Research coordinator, Centre for Business Analytics and Performance, Telfer School of Management.
The presentation focused on what analytics is and why it's important.
The workshop provided participants the opportunity to learn the basics of Tableau to visualize existing data, create future predictions based on past trends, and build a dashboard.
***Non-profit organizations can access Tableau by:
Downloading 14 day trial or use Tableau's free product, Tableau Public.
Additionally, check out Tableau for Non-Profits to request licenses for your organization: https://www.tableau.com/foundation/license-donations.)
---
A discussion on the importance and challenges faced by nonprofit organizations specializing in women
Wednesday, November 13, 2019
Speakers:
Valerie Collicott, Policy and Administrative Coordinator – WISE wiseottawa.ca
Click to view presentation slides

Ida Rafiqah, Ottawa Muslim Women's Organization – OMWO
Click to view presentation slides

Solange Tuyishime, President and CEO – Elevate International
We would like to thank our three outstanding speakers who discussed their insights on the importance, barriers and challenges faced by NPOs who are focused on the well-being of women in society.
Biographies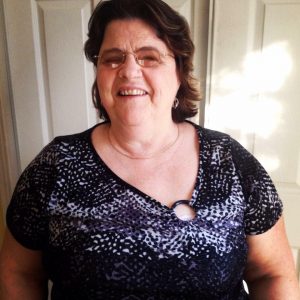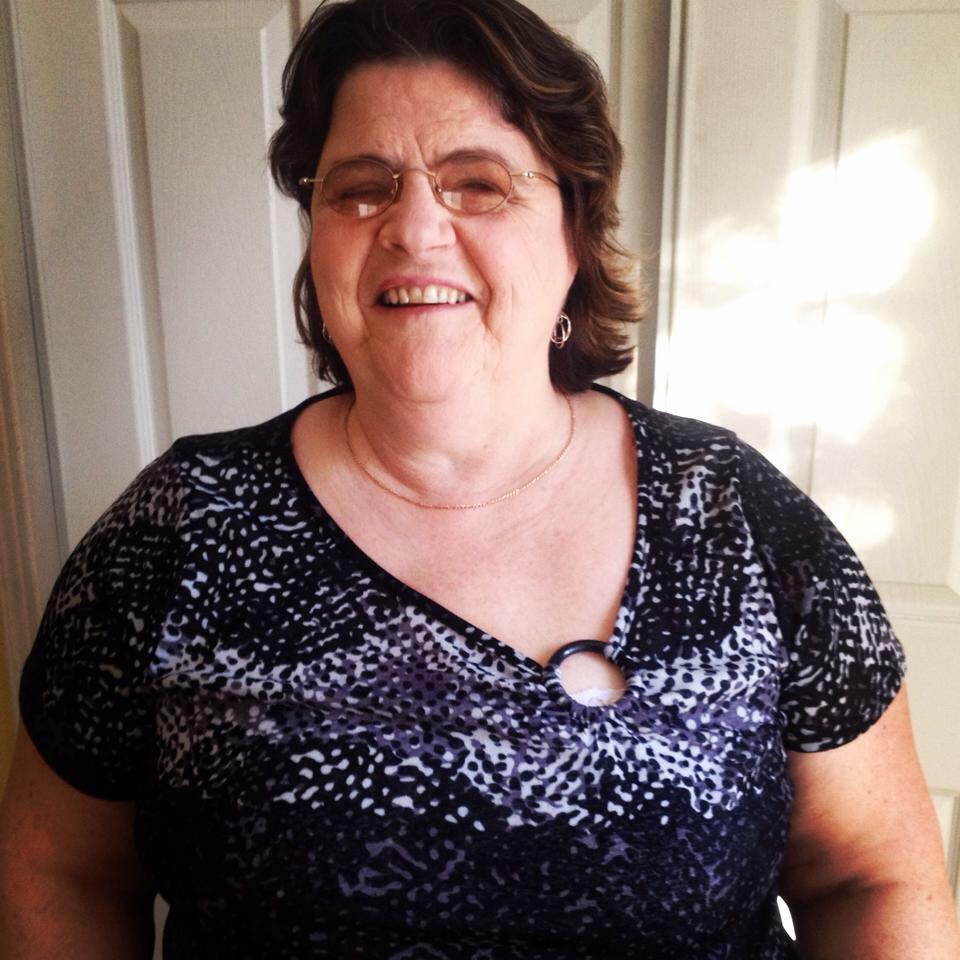 Valerie Collicott has been affiliated with Women's Initiatives for Safer Environments (WISE) for the past 26 years. She joined the WISE Board of Directors, at that time called the Women's Action Centre Against Violence, in 1993. She served as Co-chair of the Board from 1995 – 1998, stepping down to take on the vacant position as Policy & Administrative Coordinator in 1999. She is still in that role today.
Valerie has been a liaison between WISE, municipal officials, the media, and other women's groups such as the Regional Coordinating Committee to End Violence Against Women serving as Co-Chair for a number of years. She still serves on that coalition today. Valerie supported the launch of the City for All Women Initiative (CAWI), and served on the committee helping to design the Equality and Reference Guide for the City of Ottawa as well as participated as part of the team of CAWI women training Ottawa City staff and managers on how to make city programs and services more inclusive.
Valerie also serves on other groups such as: The Advisory Committee Security Management Program at Algonquin College, the Pathway Patrol Steering Committee, the OC Transpo Safety Working Group, and the Ambassadors Working group on the Official Plan for Ottawa's future.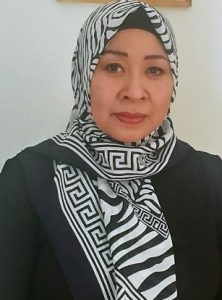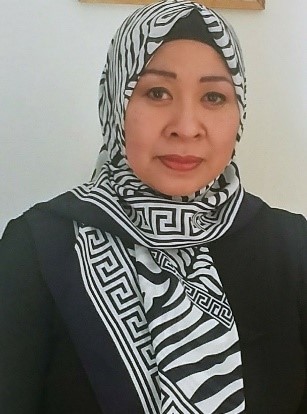 Ida Rafiqah, MPH, ECPC
Ida has over 20 years of experience with reputation management consultancies, and international non profit organization. She had served leading organizations including the World Bank and Ogilvy Public Relations, and helped numerous non profit organizations around the world. She brings a wealth of expertise in designing humanitarian projects from initiation to exit strategy, stakeholder relations, managing large data of multiple projects in fast-paced environment, securing funding; and experienced in managing humanitarian issues in complex topics both in developing and developed countries.
Ida is a graduate with a master's degree in Public Health from Auckland University, and educated in International Affairs Management at Carleton University, and Monitoring and Evaluation for Humanitarian Program at Harvard University. A Certified Solution-Focused Coach and the founder of Maple Coaching Services in 2014 where she serves individuals and organizations in Ottawa communities. She is also serving Vectors Group, a social enterprise specialized in non-profit management as Program Advisor, Learning and Development.
At community level, Ida is serving as the Vise President of Muslim Coordinating Council – National Capital Region (MCC-NCR), Public Relations of Ottawa Muslim Women Organization (OMWO), and a member of Canadian Council for Muslim Women (CCMW).
Visit: www.maplecoaching.com, www.vectorsgroup.ca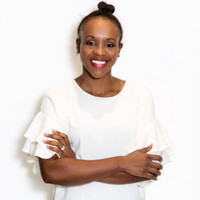 Solange Tuyishime is an International Speaker, Social Entrepreneur and Philanthropist. Solange is the President and CEO of Elevate International, Co-Founder of Naylah's Legacy and a UNICEF Canada Ambassador.
As an international speaker, Solange inspires leaders in social and corporate responsibility, and heart-centred leadership, while also helping encouraging young men and women around the world to rise above their circumstances and take their dreams to new heights.
In her leadership role with Elevate International, Solange has dedicated her life to elevating women and girls through the advancement of leadership, economic growth, innovation and community building.
Since 2010, Solange has been advocating for the most vulnerable children, as a UNICEF Canada ambassador. Solange recently embarked on a journey to support the UNdaunted initiative dedicated to create unprecedented progress towards education for all girls. Solange continues to work with UNICEF Canada to help save lives of newborn babies and make a difference for their mothers and families.
Solange is the current Mrs. Canada International 2019, making her the first Canadian woman to have won both the Miss and Mrs. Canada titles. As Mrs. Canada International, she is dedicating her title to delivering leadership programs for women and girls locally and globally.
---
Digital Marketing
Thursday, June 20, 2019
Presentation by Jonathan Simon, Director of Marketing & Communication, Telfer School of Management
Digital marketing has allowed businesses to communicate and market their goods & services in ways we could never imagine. In this workshop, we looked at the many ways that you can market your products and/or services through digital channels to make meaningful connections and drive growth and engagement.
Biography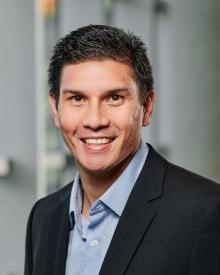 As the Director of Marketing & Communications, Jonathan leads the marketing team responsible for Programs marketing, Research marketing, brand management, content marketing, email marketing, social media, paid advertising, mobile strategy, and managing the school's web presence.
Jonathan also teaches digital marketing in the BCom, MBA, and Digital Marketing Certificate programs. An expert in digital marketing, he is the former Director of Marketing of a mobile gaming publisher of top-tier apps including Rubik's Cube, Scattergories (Hasbro), Phase 10 (Mattel) and Skip-Bo (Mattel). His expertise, includes marketing strategy, mobile strategy, mobile ad monetization, programmatic marketing, user acquisition, content marketing, email marketing, customer relationship management (CRM), and search engine optimization (SEO).
---
Effective Board Governance
Thursday, April 25, 2019
"Getting the most out of your Board of Directors" Presentation by Fiorella Jansen-Nicorescu, Board Chair of Alternative Learning Styles and Outlooks (ALSO)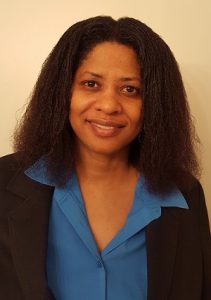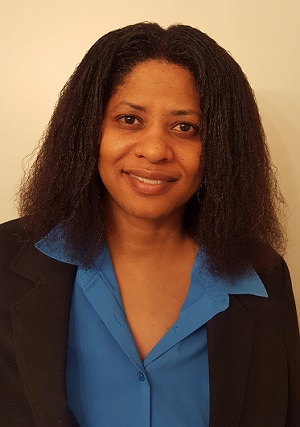 The Board of Directors is responsible for providing oversight and strategic guidance. How can you equip your Board Members with the tools they need to fulfill their responsibilities? What steps can you take to create and maintain a productive environment?
Fiorella Jansen-Nicorescu shared her perspectives and lessons learned on board recruitment and getting the most out of a Board of Directors.
"Board of Administrators and Governance"
Presentation by Carol Jolin, President, L'Assemblée de la francophonie de l'Ontario (AFO)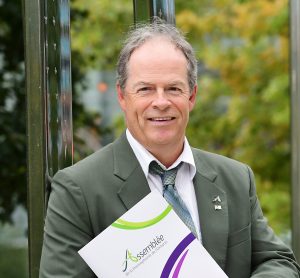 In this presentation, Mr. Jolin discussed the roles and responsibilities of the president, general secretary, and the administrators.
Additionally, he discussed the selection of administrators.
---
Strategy Planning and Implementation in Non-profit Organizations & Introduction to uOttawa Community Engagement
Thursday, February 21, 2019 (9:30 AM TO 11:00 AM)
DMS-4170 (55 Laurier Ave. E) 4th floor

The NML session was gratefully sponsored by the Endowed Professorship in Ethics, Responsibility, and Sustainability (ERS)
Ömer Livvarçin, NML Researcher, Part-time Professor, and Consultant
presented a set of scientific tools that are specifically developed for non-profit organizations. The attendees learned how to measure and manage their strategies, including their impact at individual level, target group level, and community level.

Stéphane Cardinal, Director, Michaëlle Jean Centre for Global and Community Engagement gave an introduction to the MJCGCE.

Daina Mazutis, Associate Professor, Endowed Professor of Ethics, Responsibility, and Sustainability provided information on Telfer student project opportunities.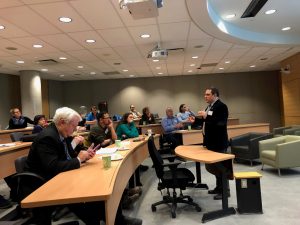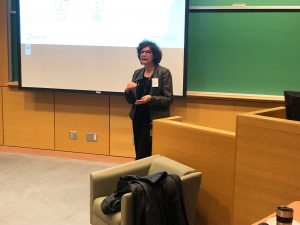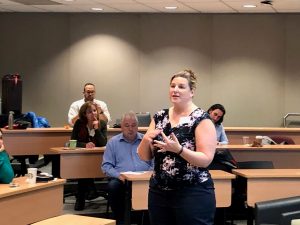 ---
Building Revenue Sources for your Non-profit

TUESDAY, NOVEMBER 27, 2018 (1:00 PM TO 4:00 PM)
DMS-4101 (55 Laurier Ave. E) 4th floor

How do you fill the revenue gaps not covered by core funding? Are you monetizing existing services or developing paid-for services? Is social enterprise a good option for your non-profit?
Presentations by:
Daniel Brunette – Director, Development and Donor Services, Ottawa Community Foundation
John Bouza – Executive Director, Canadian Centre for Fundraising (CANFUND)
Michael Murr – Executive Director, Centre for Social Enterprise Development (CSED)

Moderator: Umar Ruhi, Associate Professor and Acting Director for the E-Business Technologies (EBT) Programs, University of Ottawa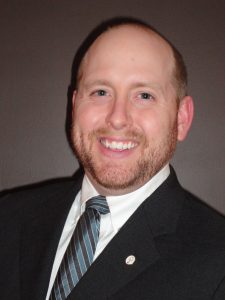 Daniel Brunette                John Bouza                       Michael Murr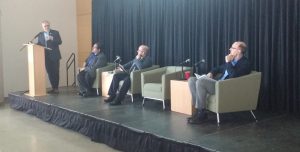 ---
Non-profit organization (NPO) impact assessment: Towards a more strategic approach

WEDNESDAY, OCTOBER 31 (9:30 AM TO 11:30 AM)
Current impact assessment practices have many limitations. More and more voices are raised to question the relevance of these practices. The purpose of this workshop was to explore these limitations, as well as new ways of doing things to add value.
This workshop was intended primarily for people concerned about the use of impact assessment as a strategic tool to help their NPOs create more social value.
Speakers: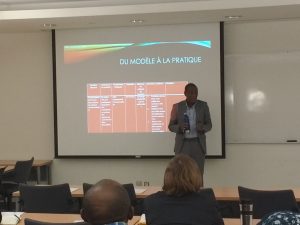 Yacouba Traoré, Executive Director,
Rideau Rockcliffe Community Resource Centre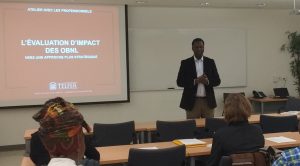 Saouré Kouamé, Ph.D. Assistant Professor of Strategy,
Telfer School of Management, University of Ottawa.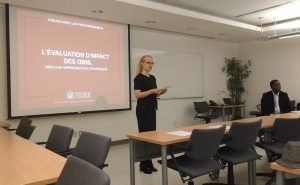 Moderator: Christyne Auger, manager
of Graduate Marketing and Recruitment
---
Workshop by Ed Bernacki, Public Service Innovation
The Idea Factory

TUESDAY, SEPTEMBER 18 (9:30 AM TO 11:30 AM)

Innovation is both a strategy for change, and an attitude to create value for people in new ways. Ed Bernacki lead this "idea factory" to help attendees better understand organizational innovation.  Mr. Bernacki provided a strategic framework for innovation and for building the capacity to innovate in your organization.
---
Aligning Your Operations to Your Strategic Plan
TUESDAY, JUNE 26 (9:30 AM TO 12:00 AM)
How are you prioritizing and connecting every aspect of your operations back to your strategic plan? Are evaluation and accountability incorporated in your processes?
Top performing nonprofits have figured out how to do things right, while keeping the focus on doing the right things.
Join us to explore tools to connect the dots between strategy and operations.
SPEAKERS:
[column md="6″]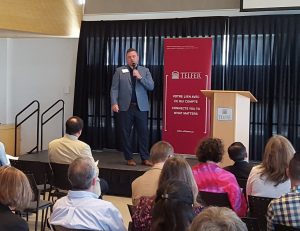 [/column] [column md="6″]
Michael Maidment
CEO, Ottawa Food Bank
Click here, for presentation slides.
[/column]
[column md="6″]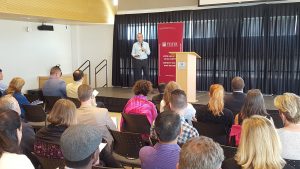 [/column] [column md="6″]
Marc Provost
Executive Director, The Salvation Army
Click here, for presentation slides.
[/column]
[column md="6″]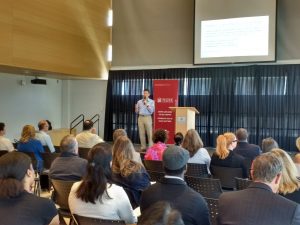 [/column] [column md="6″]
Adrian Cho
Director of Getting S**t Done at Shopify, and Artistic Director of the Ottawa Jazz Orchestra
Click here, for presentation slides.
[/column]
[column md="6″]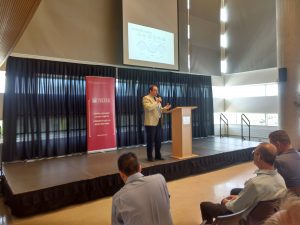 [/column] [column md="6″]
Ömer Livvarçin
Part-time Professor, Program Manager, Telfer Master of Business in Complex Project Leadership, Consultant and retired Turkish Naval Officer
Click here, for presentation slides.
[/column]
---
Looking Beyond the Buzzwords of Impact and Sustainability for Non-profits
APRIL 24, 2018
Deirdre Freiheit, President & Chief Executive Officer.
For presentation slides, click here!
Omer Livvarcine, Part-time Professor, Program Manager, Telfer Master of Business in Complex Project Leadership, Consultant, Founder & Lead Consultant, Victors Group.
For presentation slides, click here!
[column md="4″]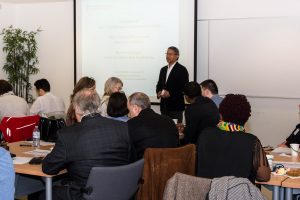 [/column] [column md="4″]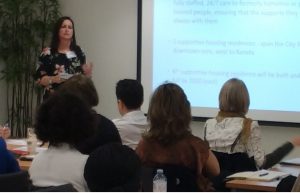 [/column] [column md="4″]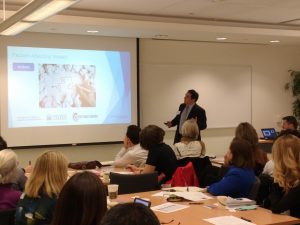 [/column]
Sponsored by

*For additional information, or to become a member of the Non-profit Management Lab, please contact Angela – tyler@telfer.uOttawa.ca.