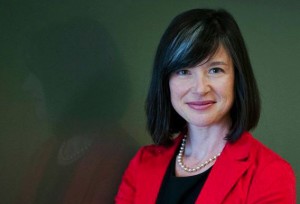 Knowledge-intensive service systems
Health systems
Service system design and engineering
Conceptual modeling
Requirements engineering
Design Science Research
I am an Associate Professor at the University of Ottawa's Telfer School of Management in Ottawa, Canada. My research is situated in the field of Information Systems, specifically within the area of Systems Analysis and Design.
My research program centers on the design of digitally-enabled services. Examples of digitally-enabled services include telehealth services, services delivered through digital platforms, and other services that leverage advances in information and communication technologies (ICTs). The core purpose of digitally-enabled services is to meet human needs, hence requiring human-to-machine or human-to-human interactions mediated by ICTs. Given their nature, digitally- enabled services can be understood to be service systems, a perspective that provides an understanding of services as collaborative, socio-technical arrangements organized to create value.
My research program focuses on three key aspects of the design of digitally-enabled services: the need for improved models and modeling techniques supporting the analysis and design of these systems; the need to articulate their socio-technical architectures; and, the need to anchor the design of the ICTs embedded in these systems both in relevant theories and in a deep understanding of multiple stakeholder needs.
The core subfields in which this research takes place are Service Science, focusing on service system frameworks and implementations, and Design Science, focusing on theories and methodologies for the design of information systems. Closely related fields to this research are Requirements Engineering, a subfield of software and systems engineering and Health Informatics, because a significant portion of my research is applied to the domain of health.
[
Publications on Google Scholar
] [
Publications on dblp
] [
Profile on ResearchGate
]