The TELFER MBAAA presents
A Foodie Affair

April 26, 2018 from 6 to 8:30 p.m.
We're excited to invite Telfer MBA alumni to an exclusive limited seating event with one of Ottawa's top chefs. Chef Georges Laurier has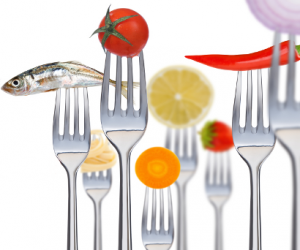 worked as Executive Chef at renowned establishments such as Café Henry Burger, the American Ambassador's residence, the Wakefield Mill Inn and the Canadian History Museum. He's also appeared on Food Network's Cook Like A Chef series.
The evening will be a demo/hands-on cooking experience where the 12 guests will prepare appetizers and dessert while Chef Laurier cooks the main entrée. Wine will be included. The event will be held at the C'est Bon Cooking School in the Byward Market.
But this will be more than just a cooking class. C'est Bon Cooking's fully bilingual team-building activities are designed by experts in both the culinary and business arts. The class will subtly blend elements of strategic planning, project and change management, and facilitation to challenge and entertain participants. It will be professionally rewarding and just plain fun.
A vegetarian option is available (please specify when booking along with any other food allergies).
Date: Thursday, April 26, 2018 from 6 to 8:30 p.m.
Location: C'est Bon Cooking School – 208 Dalhousie Street
Cost: $105 (because of limited availability, there will unfortunately be no refunds but tickets are transferable)
Telfer MBA Conference Series
Corporate Governance Failures:  Why We Need Better Mechanisms
Saturday, March 10, 2018 from 9 a.m. to 1 p.m.
Over the last few years, we have witnessed spectacular failure in corporate governance.  From the collapse of Enron to the demise of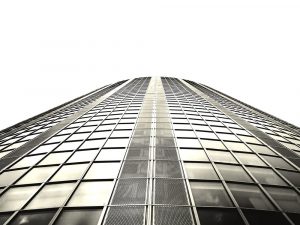 Nortel Networks, the lack of good governance has led to the downfall of some of the largest companies, resulting in long-term consequences.
These failures of corporate governance have raised many questions about effectiveness but they have also highlighted the need for better mechanisms, rules, and practices in order to control the managerial actions and corporate decisions.
Some examples of corporate governance mechanisms that can be utilized include among others board structure, compensation structure, audit committee, government regulations, and a market for corporate control.
In this year edition of the Telfer MBA conference, our guest speakers will explore some of the challenges and issues associated with governance mechanisms and practices.
Moderator:
Shantanu Dutta, Associate Professor, Telfer School of Management
Date: Saturday, March 10, 2018 from 9 a.m. to 1 p.m.
Location: 55 Laurier Avenue East, Room DMS 1160
This event is open to the public and free to attend.
---