MBAAA EXCELLENCE AWARD FIRST RECIPIENT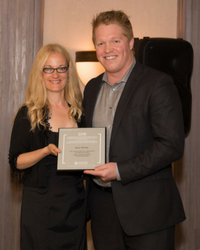 We are pleased to announce that Kevin Smiley is the first Recipient of the MBA Alumni Association Excellence Award. The purpose of this award is to recognize the exceptional work of a MBA student or a group of MBA students in the area of social responsibility, sustainable development and business practices, social innovation or ethics and governance. The annual award of $1000 is given based upon an assignment or project completed as part of a course in the MBA Program.
Kevin Smiley is a recent graduate of the MBA program at the Telfer School of Management and a strong believer in social entrepreneurship. During his studies at Telfer, he founded SuraiTea Inc., a social enterprise tea shop which employs mostly Syrian refugees in order to provide them with job opportunities in Canada, all while also raising
money for settlement efforts.
Congratulations Kevin!  For more information on his project please click here