Glebe Garage Sale
Saturday, May 27, 2017, 7:00 a.m. to 3:00 p.m.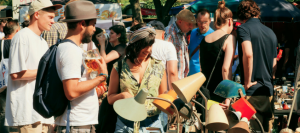 The Telfer MBA Alumni Association (MBAAA) will participate in the Great Glebe Garage Sale on Saturday, May 27 from 7 a.m. – 3 p.m. Proceeds from items sold will go toward supporting our Excellence Award. If you're looking to part with any unwanted items that you think could benefit the sale, we will gladly help take it off your hands!  We will be happy to pick up any donated treasures from your location (within reasonable distance of the downtown core) prior to May 26. If you would like to donate some household objects, or you would like to sign up to help at the event, please contact the MBAAA via email at mbaa@telfer.uOttawa.ca.  
Proceeds from the garage sale will help finance the MBAAA Excellence Award, a scholarship for an MBA student who demonstrates exceptional work during the program with regards to social responsibility and sustainable development.  Last year's garage sale raised $1200, and we hope to eclipse this figure this year.
You can donate to the scholarship directly 
Note: Please do not donate VHS tapes, or boxes of worn and out-of-date books.  While all donations are appreciated, there is simply no market at the Garage Sale for such items.  
Thank you in advance and we look forward to seeing you at one of our upcoming events! 
Location:
First Avenue Public School
73 First Avenue (corner First and O'Connor)
Ottawa (Ontario) K1S 2G1
View on Google Maps
Telfer MBAAA Speaker Series: Guy Laflamme
Thursday, June 8, 2017, 6:00 p.m.
CANADA IS TURNING 150! COME CELEBRATE WITH TELFER MBA ALUMNI ASSOCIATION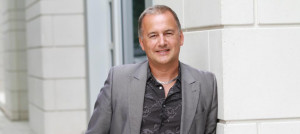 Meet Guy Laflamme (MBA 1999), Executive Director of the Ottawa 2017 Bureau.  Join us to hear insights from Mr. Laflamme.
Proceeds from this event will go towards the MBA AA Excellence Award for Students.
Proceeds from this event will go towards the MBA AA Excellence Award for Students.
---
Date:

Thursday, June 8, 2017

Time:

6:00 p.m.

Location:

Woody's Urban Pub
330 Elgin Street
Ottawa, Ontario K2P 1M5
View on Google Maps

Price:

$10 per person

Parking

RSVP: