Leadership
Dr. Michael Fung-Kee-Fung, MD, MBA – Co-Lead, THTEX
Dr. Michael Fung-Kee-Fung is Professor at the Departments of Obstetrics/ Gynecology and Surgery at the University of Ottawa and is currently Head of Surgical Oncology at the Ottawa Regional Cancer Program and the Ottawa Hospital.
He is Chief of Cancer Transformation at the Ottawa Hospital and has a passionate interest in systems transformation and the role of collaborative methodologies in health innovation. He has pioneered the introduction of the Communities of Practice model in health care as a platform for engagement and innovation harvest to support knowledge transfer and systems performance improvements both at the regional and national levels. In addition he has co-designed and implemented a number of award winning clinical collaboration softwares.
He is presently co-leading the Telfer School of Management Health Transformation Exchange Initiative.
Clinically he co-leads the National Cancer Institute of Canada Clinical Trials Group in gynecology and is Chair of the Robotic Surgery Program at the Ottawa Hospital. He has held a number of leadership positions in Gynecologic Oncology both nationally and provincially and is the recipient of a number of awards for his contributions.
Dr. Fung-Kee-Fung practices in Ottawa and has a wife and 4 children.  He enjoys most recreational pursuits, but in particular, he plays tennis infrequently, attempts yoga sporadically, and golf's with a handicap not worth mentioning.
Wojtek Michalowski is the former Vice Dean of Research and a full professor of health informatics at the Telfer School of Management.  He holds a University Research Chair in Health Informatics and Decision Support at Telfer. He is a founding member of the Decision Analysis Lab (DAL) and adjunct research professor in the Eric Sprott School of Business, Carleton University. During the 1997/98 academic year, he was the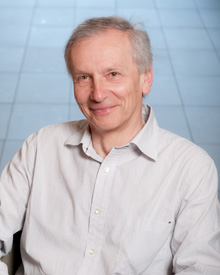 senior research scholar at the International Institute for Applied Systems Analysis.
Dr. Michalowski received the Polish State Professorship in 2013. This is the highest academic title in Poland and it's given upon the recommendation of the Polish Academy of Sciences for research accomplishments recognized internationally. He is member of several editorial boards and for a number of years he was a chair of the Awards Committee of the International Society on Multiple Criteria Decision Making. Wojtek's research interests include decision analysis, multiple objective linear programming, medical decision making, health care management, ontological modeling and rough sets theory. He has written over sixty refereed papers and has published articles in some thirty journals, including Management Science, Naval Research Logistics, Operations Research, Journal of Optimization Theory and Applications, IEEE Systems,Man and Cybernetics, IEEE Expert, Decision Support Systems and Electronic Commerce, European Journal of Operational Research, and Methods of Information in Medicine.  Currently, Wojtek is the Principal Investigator of an NSERC-funded research program aiming at developing clinical triage support systems for cross-platform applications, including mobile devices. To learn more about this research program, visit www.mobiledss.uOttawa.ca.
Contributors
Daniel Amyot is Professor at the School of Electrical Engineering and Computer Science of the University of Ottawa, which he joined in 2002 after working for Mitel Networks as a senior researcher. His research interests include software engineering; requirements engineering with goals, scenarios and aspects; business process modeling; healthcare informatics; and regulatory compliance. He has over 150 publications in these areas. In the past decade, Daniel led the standardization of the User Requirements Notation at the International Telecommunication Union and led the development of jUCMNav, a tool for modeling and analyzing goals and scenarios (http://softwareengineering.ca/jucmnav/). He has led and participated in many projects on different e-health, analytics, and real-time monitoring a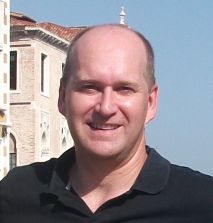 pplications in collaboration with several hospitals in Ontario. Daniel is on the editorial boards of two leading journals: Empirical Software Engineering, and the Journal on Software & System Modeling. In 2015, he was also the General Chair of the 23rd IEEE International Requirements Engineering Conference (http://re15.org). Daniel has a Ph.D. and an M.Sc. in Computer Science from the University of Ottawa (2001 and 1994), as well as a B.Sc. from Laval University (1992).
Dr. Angel Arnaout
Dr. Arnaout is a Breast Surgical Oncologist at the Ottawa Hospital, Full Professor at the University of Ottawa and Associate Scientist at the Ottawa Hospital Research Institute. As the Regional Director Breast and Quality Lead of the Champlain LHIN Ottawa Region, she oversees the quality of
breast cancer care for 13 regional hospitals, focusing on access, efficiency, effectiveness, patient experience, and equity of care. Dr. Arnaout is also an Expert Lead of Knowledge Mobilisation and Physician Practice Change at the Cancer Partnership Against Cancer as well as an Executive Member of the Cancer Care Ontario Breast Cancer Advisory Board, where she participates in mobilizing high quality cancer care across all hospitals within Ontario and in Canada. She is a recipient of the Federation of Medical Women of Canada Enid Johnson MacLeod Award, Cancer Care Ontario Human Touch Award and Order of Ottawa for her dedication to breast care and women's health in Canada. Dr. Arnaout also graduated as the valedictorian and top of her Global Executive MBA class at the University of Toronto.
Professor Pavel Andreev
Professor of performance management at the Telfer School since 2012, Pavel Andreev obtained his Ph.D from the Department of Industrial Engineering and Management at Ben-Gurion University of the Negev in Israel. His doctoral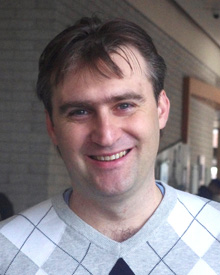 studies centered on the impact of information and communication technologies (ICT) on activities such as teleworking, telemedicine, e-shopping, e-learning, telebanking and teleleisure.
Professor Andreev was a Research Fellow and Adjunct Professor at the Business Information Systems Department, University College Cork, Ireland. He was also a Postdoctoral Fellow and Visiting Professor at the Sagy Center for Internet Research and the Study of the Information Society, Graduate School of Management, University of Haifa, Israel.
Dr. Paul Beaulé, MD FRCSC
Dr Paul E. Beaulé specializes in joint preserving surgery of the hip as well as
hip arthroplasty. After completing his training at University of Ottawa, he pursued his fellowship training at University of California, Los Angeles and University of Southern California. Currently, he is Professor of Surgery and Head of the Division of Orthopaedic Surgery at the University of Ottawa and Past President of the Canadian Orthopaedic Research Society.
Dr Beaulé is a member of the Hip Society, the International Hip Society, European Hip Society, and the Academic Network for Conservative Hip Outcome Research (ANCHOR). He is a two-time recipient of the William H. Harris Award, has received the Hip Society Award four times and the Kappa Delta Elizabeth Winston Award.
Dr Beaulé has published over 300 refereed papers with an h-index of 63,300 abstracts, and has given more than 200 lectures and workshops in several areas in orthopaedic research. He has recently published on: Hip Dysplasia: Understanding and Treating Instability of the Native Hip with Springer.
Dr. Robin Boushey, BSc, MD, PhD, CIP, FRCSC
The Ottawa Hospital has become a world-class centre of excellence in
Minimally Invasive Surgery (MIS). Dr. Robin Boushey is a colorectal surgeon and a minimally invasive surgeon at the Ottawa Hospital, General Campus. Dr. Robin Boushey's main clinical interests focus on all types of colorectal diseases with an emphasis on minimally invasive surgery and colorectal cancer. He completed a MIS Fellowship at The Centre for Minimally Invasive Surgery in St. Michael's Hospital, University of Toronto. He acquired additional training in colon and rectal surgery at the Lahey Clinic in Boston, USA. He offers state of the art surgical techniques to patients, including MIS, Transanal Endoscopic Microsurgery (TEMS), and Hand-assisted Laparoscopic Surgery (HALS). He also performs diagnostic and therapeutic colonoscopies and sees many patients for endoscopic removal of large colonic polyps and tumours.
Dr. Robin Boushey is a dynamic participant in multiple surgical societies. His contributions to the medical literature include multiple peer-reviewed manuscripts and book chapters. He has made multiple presentations at national meetings. He educates students and residents on a daily basis. Dr. Robin Boushey currently holds 2 international patents under his name.
Dr. Marc Carrier, M.D., MSc, FRCPC
Dr. Marc Carrier, M.D., MSc, FRCPC, is Head of the Division of Hematology at
The Ottawa Hospital, a Professor in the Faculty of Medicine, Department of Medicine and Senior Scientist in the Clinical Epidemiology Program of The Ottawa Hospital Research Institute. He holds a Tier 1 Research Chair in Venous Thromboembolism and Cancer from the Faculty of Medicine at the University of Ottawa.
Dr. James W.T. Chan,

MD, MEd, FRCP(C)
Dr. James Chan is an internal medicine specialist in The Ottawa Hospital. He completed a M.Ed. at OISE.  His research involves using technology to enhance medical education.  Amongst his various projects, he is working on a remote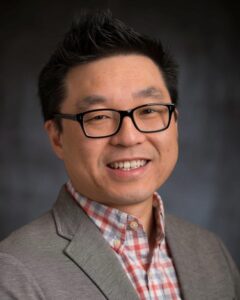 OSCE to link with students and examiners between China and Canada.  He is working evaluating an app for orientation in the internal medicine rotation.  He is studying a new method of cardiac auscultation with a stethoscope that produces as well as hears heart sounds.  He is also studying the use of the iPad for education by Ottawa residents.  He leads a technology interest group at the Ottawa Hospital.  Clinically Dr. James Chan has an interest in internal medicine and heads the internal medicine perioperative assessment clinic (IMPAC) at TOH.  He an Assistant Professor in the Faculty of Medicine.  His career track is as a Clinician-educator with the Faculty of Medicine.
Dr. Ken Farion, MD, FRCPC
Dr. Ken Farion completed his emergency medicine training at the Univer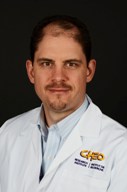 sity of Toronto in 1998 and pediatric emergency medicine subspecialty training at the Children's Hospital of Eastern Ontario (CHEO) where he has been on staff since 1998. He also practiced emergency medicine at The Ottawa Hospital. Dr. Farion serves as CHEO's Medical Director of Quality and Systems Improvement, working to engage CHEO's staff and physicians in continuous quality improvement initiatives. He is also an investigator with the CHEO Research Institute. Throughout his career, Dr. Farion has helped develop and implement innovative improvements to the delivery of emergency care. He conducts a variety of clinical and health-systems research at CHEO while collaborating with other researchers at the University of Ottawa. Telfer School of Management, as well as across Canada through the Pediatric Emergency Research Canada (PERC) network. Dr. Farion's interests include concussion, emergency research and pain.
Professor Mark Freel, PhD
Mark is the RBC Financial Group Professor for the Commercialisation of Innovations. He is an associate editor at the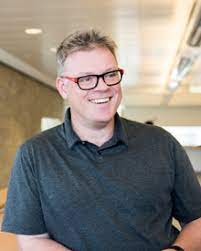 Journal of Small Business Management. He holds a visiting professorship in the Department of Entrepreneurship and Strategy, Lancaster University Management School. His research is concerned with the role of entrepreneurship in economic and business development and is funded by funding councils and governments. Two themes dominate his work: innovation and entrepreneurial finance. His principal interest is in understanding how firms (increasingly of all sizes) create and capture value, and how the mechanisms employed variably impact upon performance. Mark works directly with businesses to refine his research projects and to exchange ideas.
Dr. Randy Giffen
Dr. Randy Giffen is an Analytic Solutions Architect with IBM Canada. He is currently working at the Center for Health Informatics and Analytics at M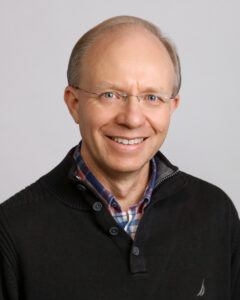 emorial University. Dr. Giffen is a former General Practitioner with post-graduate research experience in Medical Informatics at the Open University. He joined Object Technology International in Ottawa which was acquired by IBM. Dr. Giffen has been involved in a number of software projects at IBM including the Eclipse Project, Business Process Management, Healthcare Analytics, and Predictive Maintenance and Quality.
Lysanne Lessard received a Ph.D. in Information Systems from the Univ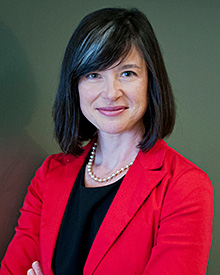 ersity of Toronto's Faculty of Information. She also holds a Master's degree in Information Technology (M.Sc.) from Téluq – Université du Québec à Montréal (UQAM), and a B.A. in Communications from UQAM.
Professor Lessard's studies have been funded by the Social Sciences and Humanities Research Council (SSHRC), the Fonds de recherche du Québec – Nature et technologies (FQRNT), and the Ontario Graduate Scholarship Program (OGS). Her many scholarly publications include the chapter article "Service Systems Design: An Intentional Agent Perspective", published in 2013 in Human Factors and Ergonomics Manufacturing & Service Industries, 23(1), 68-75, with co-author Eric Yu.
Professor Lessard's research focuses on the development of design and modeling approaches for inter-organizational contexts such as knowledge-intensive business service (KIBS) engagements. In these contexts, she investigates how organizational actors and ICTs form infrastructures in which information and knowledge are collaboratively created, shared, and transformed. This understanding leads to the creation of models, methods, and ICTs for the design, development, and evaluation of service systems. The results of this research enable greater value creation and innovation in today's networked economies.
Dr. Donna E. Maziak, MDCM, MSc, FRCSC, FACS
Dr. Maziak graduated from medical school from McGill University and went to the University of Toronto for her residencies in General Surgery and Thoracic Surgery. She worked for 2 years at Toronto General Hospital and
completed her masters in Clinical Epidemiology at McMaster's University. She then was recruited to Ottawa at the Ottawa Hospital, General campus, where she is now full Professor and co-Director of the Communities of Practice for Lung and Esophageal/gastric in the Champlain LHIN and the surgical lead for Cancer Transformation at TOH and Lung Cancer Screening. She sits on Cancer Care Ontario (CCO) Practice Guidelines committee for thoracic malignancies, as well as other various committees at CCO, including the surgical lead for the pilot study for lung cancer screening at the Ottawa Hospital. She is a past president of the Canadian Association of Thoracic Surgeons and past Chair of the Thoracic Specialty Committee at the Royal College of Physicians and Surgeons of Canada.
Professor Patrick's research interests are in applying the methods of operations research to improve the efficiency of health care management. His PhD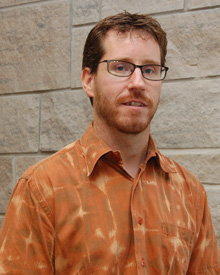 thesis involved a Markov decision process model that sought to determine intelligent multi-priority patient scheduling policies with the goal of maintaining reasonable priority-specific wait times. His current research interests are in capacity planning within health care as well as continuing to explore scheduling challenges. On the theoretical side, Professor Patrick is interested in seeking to advance the field of approximate dynamic programming.
Professor Patrick is a member of INFORMS and CORS. He is also an affiliate with the Centre for Health Care Management at UBC.
Professor Antoine Sauré, PhD
Dr. Sauré completed his Ph.D. in Management Science at the University of British Columbia (UBC) in 2012 under the supervision of Prof. Martin L. Puterman and Prof. Jonathan Patrick. He received his M.Sc. degree in Operations Management and his professional degree in Industrial Engineering from the University of Chile in 2002. Dr. Sauré has over twelve
years of experience developing, implementing and applying advanced analytics techniques to large-scale, real-world business problems in several industries. He is an expert in the development of advanced capacity planning and scheduling techniques. Dr. Sauré has worked with the British Columbia Cancer Agency on numerous patient scheduling projects as well as other projects aimed to provide timely access to quality cancer care. He has previously taught several undergraduate and graduate courses at UBC and at the University of Chile.  Dr. Sauré's research interests include advanced modelling and decision-making under uncertainty and their applications to large-scale problems in service operations. In particular, the study of resource allocation problems in health care and other areas. From a methodological point of view, his research focuses on the development of advanced analytics techniques for dynamic resource allocation problems.
Professor Herna Viktor, PhD
Herna Viktor is a (Full) Professor at the School of Electrical Engineering and Computer Science (EECS) at  uOttawa.  She is also the program director of the master's in computer science – Applied AI concentration at uOttawa, a program recognised by the Vector Institute.  Her research focuses on data driven discovery, with an emphasis on adaptive machine learning  algorithms to extract meaning from fast-evolving data.  She is the author of more than 150 journal articles, conference papers and book chapters and on the  editorial board of 3 journals in her field.
The end results of her research have been applied across numerous and diverse domains, including
– the study of anaemia paediatric patients, in collaboration with the Hospital for Sick Children in  Toronto;
– exploring the evolving media discourse regarding the Alberta oil sands debate;
– intelligent placement of data analytics applications on cloud services;
– sentiment analysis for opinion mining in elections; and,
– most recently, a study of content-based detection of online influence campaigns.
Her work has received a number of recognitions, including
– the innovative application award at the 10th European Conference on Practice and Principles of  Knowledge Discovery (PKDD 2006),
– a best paper award at the 8th International Conference Machine Learning and Data Mining in  Pattern Recognition (MLDM 2012),
– the SSHRC Human Dimensions Open Data Challenge in 2016 and
– a best student paper runner-up award at the European Conference on Machine Learning and Knowledge Discovery in Databases (ECML/PKDD 2018).