There are various technologies available at the University of Ottawa. When selecting technology, it is important to consider the pedagogical intent, to make sure there is a clear alignment between the tool and the learning objectives.
Brightspace ⇩ | MS Teams ⇩ | Zoom ⇩ | Wooclap ⇩ | Pressbooks ⇩ | Open Source Learning Tools ⇩
---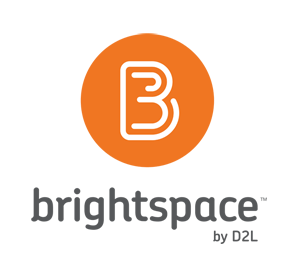 Brightspace
Brightspace is uOttawa's learning management system. It allows you to upload and share course materials with your students, communicate with students using announcements, emails, discussions, facilitate group work, evaluate student learning using quizzes and assignments, and manage student grades.
For more information about Brightspace, visit the Tutorials section.
New Assignment Tool
Brightspace recently released a new assignment tool (opt-in trial phase). You will notice a different layout when creating or editing an Assignment. The classic tabbed view has been transformed into a new, fully immersive page layout, with the assignment options available on the right-hand side of the screen. Details available here: https://community.brightspace.com/s/article/Welcome-to-the-Updated-Assignments-Creation-Experience
Note: The New Assignment tool is a beta version. It is only available so that you can test it out to see what it is like. You can switch back and forth between the previous and new experience if you wish. The new experience will not be released until the Spring 2021.
Brightspace Role Chart
The following table provides a summary of the roles and permissions in Brightspace for the roles available for faculty, teaching assistants and support staff.
| | | | | | | | |
| --- | --- | --- | --- | --- | --- | --- | --- |
| | Faculty | TA | Course Builder | Grader | Student | Observer | Read Only |
| Change course offering information | √ | √ | √ | x | x | x | x |
| Create/edit/delete announcements | √ | √ | √ | x | x | x | x |
| Create/edit/delete content | √ | √ | √ | x | x | x | x |
| Can add/modify grades in the gradebook | √ | √ | x | √ | x | x | x |
| Create/modify/delete groups | √ | √ | √ | x | x | x | x |
| Access the features of the groups; discussion boards, locker, group assignment submission folder | √ | √ | √ | √ | x | x | x |
| Can grade assignments (with/without) rubrics | √ | √ | x | √ | x | x | x |
| Access the classlist | √ | √ | √ | √ | x | x | x |
| Add/remove students in the classlist | √ | x | x | x | x | x | x |
| Can view content in the Content Area | √ | √ | √ | √ | √ | √ | √ |
| Can view hidden content in the Content Area | √ | √ | √ | √ | x | x | x |
| Can complete assessments | √ | √ | √ | √ | √ | x | x |
---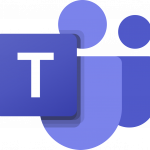 MS Teams
Microsoft Teams is a web conferencing tool that allow you to interact with students in real-time (synchronously). You can also share screens and resources, interact by voice or text chats, enable group discussions using channels, and administer question polls. Tutorials.
What is needed to use MS Teams?
An uOttawa email.
Request a single or merged course space on MS Teams for your course from Maestro the Faculty Portal at https://maestro.uottawa.ca/en/login
Once your course space request is sent, students will automatically be enrolled on MS Teams. They can join live sessions from the Calendar on MS Teams.
The MS Teams application. Although MS Teams has a web interface, it is recommended to install the MS Teams application on your computer to run the live sessions.
Screen Sharing Options
A new PowerPoint Presenter View is now available on MS Teams. You do not need to do anything to set it up, it is already activated. When you are in a live session, open the Share Content tray and select a PowerPoint file under the PowerPoint tab (or click Browse to upload a new file).

The Presenter View will open automatically. You will see the current slide, the slide notes, and a thumbnail strip of all the slides in the deck for easy ad-hoc slide navigation. It is only visible to the presenter in control (you). Students can only see your current slide (highlighted in the red box), or the slide that they choose to navigate to (if audience navigation is not locked by you). For more details, visit PowerPoint Presenter View in Teams.
About the Breakout Rooms
Breakout rooms are now available on MS Teams. You can use Breakout rooms to facilitate group work during a live class (synchronous session). As instructor, you can navigate from one breakout room to another, monitor and assist group work. You can also reassign participants to different breakout rooms individually from one room to another, but only when breakout rooms are closed.

Guidelines for instructors and students. Create and manage breakout rooms during class meetings (how to create breakout rooms, assign participants to rooms, rename rooms, start/close breakout rooms, join a breakout room, reassign participants, chat with participants in a breakout room, add or delete a breakout room, save files, recordings, and notes from breakout rooms, edit breakout room settings, recreate rooms from scratch).

As the meeting organiser, you can broadcast an announcement message via meeting chat to all breakout rooms to share instructions with students or remind them the time left before returning to the main room. Click the ellipsis (…) in the breakout rooms panel and select Make an announcement. A pop-up box appears. Write your announcement and press Send. Your broadcast message is labelled 'important' in the breakout room chat, so that students in all the breakout rooms can see it and respond to it if necessary.

About the Channels
Channels can be used for collaborative learning activities and group work. Channels can be public (available to all the students in the class) or private (available to group members only). As instructor, you can access all the channels, whether they are public or private.

You can use channels to enhance collaborative learning between your students. You can post instructions and documents that the group members can then annotate. Channels can be used during a synchronous session or outside of class time.

Note:

When you create a channel, you have two options:
Select Standard to make a channel visible to all students, or
Select Private to make a channel available only to group members that you will need to add manually.
Once you've chosen the option to make a channel public or private, you cannot modify it. You will need to recreate channels.

↑ Back to top of page
---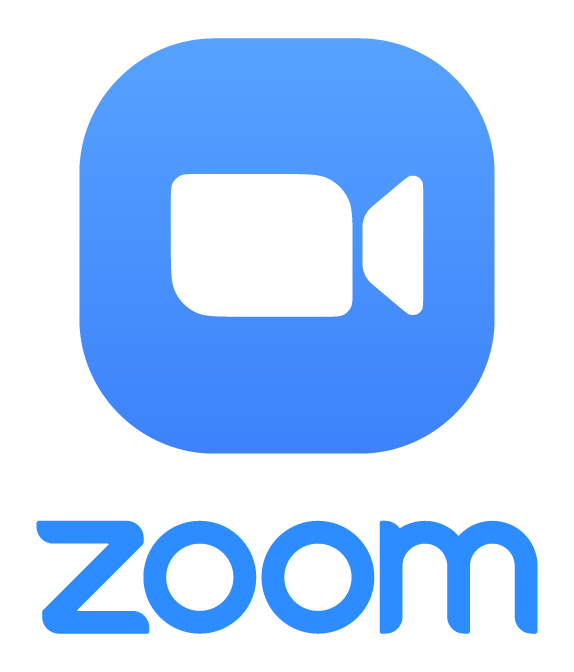 Zoom
Zoom is a web conferencing and collaboration tools that also allow you to interact with students in real time. There are various collaborative options available, you can share screens and resources, use the whiteboard and annotation tools, interact by voice or text chats, enable group discussions, and administer question polls. Read the Zoom guidelines for more details.
What is needed to use Zoom?
A uOttawa email address (not the Telfer email).
The Zoom application. Although Zoom has a web interface, it is recommended to install the Zoom application on your computer to run the live sessions (some features are only available on the Zoom application).
Students do not need an account to use Zoom. They can join sessions from Brightspace or by clicking the session link.
The closed-captioning tool for Zoom is now available. You can add real-time closed captioning of instructor audio to any live session (from the More button).
Screen Sharing Options
When sharing your screen, you have access to a variety of options (Basic and Advanced) and can share the following:
The entire desktop or phone screen
One or more specific applications
A whiteboard
Device audio
iPhone/iPad screen (e.g. used as doc cam or to draw formula or annotate a document).
A portion of your screen (useful if you want to have access to your notes while presenting)
Content from second camera (e.g. used as doc-cam)
By default, any participant in a meeting can share their video, screen, and audio.
If you want to limit who can share their screen, video, and audio, log in to the Zoom portal and under Settings, make sure to check the option Host only under "Who can share?"
Share computer sound. Zoom allows you to send computer audio to the remote attendees when sharing a video or audio clip. Make sure to check the option to Share computer sound before sharing screen. You can also update the settings from a live session by clicking on the arrow near the Share Screen button and click Advanced Sharing Options.

Desktop sharing. If you do not see the Desktop in the share screen options, log in to the Zoom portal and under Settings, make sure to turn off the option Disable desktop/screen share for user.

About the Breakout Rooms
The Breakout rooms can be used for group work during a synchronous session. In these rooms, students can share video, audio, slides, whiteboards, and screens with your group members.

Breakout rooms can be created manually (you add students manually in a breakout room), or automatically (Zoom will randomly assign students to a breakout room).

Note for Mac users: To join a Breakout Room, click on Breakout Room in the meeting controls. Hover over the number beside the room (e.g. Room 1 > 0). Click Join and then Yes to join the room. You will then be redirected to the breakout room you chose to join. Repeat the same steps to join another breakout room.

With the most recent versions of Zoom (version 5.4.3 and more), you can allow participants to select and enter breakout rooms by themselves using the

self-select

option.

Note: all the students need to update to the most recent version of Zoom to be able to use this option.

Both the Host and Co-host can send a

broadcast message

to all the breakout rooms. The message will appear at the top of the participant screens for 5-10 seconds.

The broadcast message is a good way to communicate directly with all the breakout rooms and remind students of the time left to complete an activity before bringing them back to the main room.
Chat. Students can chat with each other within their own breakout room, but cannot send a chat message outside of their breakout room.
Ask for help. Students can contact the Host using the Ask for Help feature to let them know they need help within their breakout room. The host can respond immediately by joining the breakout room.
---
Zoom For Proctoring
online assessment strategies section.
Securing Zoom Live Classes
You may have heard about Zoom bombing where intruders hijack a live session by saying or showing inappropriate behaviours. Different strategies can be used to prevent or respond to a Zoom bombing that may occur during a live class.

Here are importants settings to check when in a live class on Zoom.

Maintain privacy of Zoom link
Avoid sharing meeting links on social media or resources publicly available. Anyone with the session link will be able to join your meeting (unless the Waiting Room is enabled).
Manage screen sharing
To prevent anyone from taking over screen sharing, restrict sharing to the Host only. By default, this is enabled. You can check this during a live session by clicking on the arrow next to Share Screen / Advanced Sharing Options and make sure the option Host Only is checked.
Disable the annotations. When sharing your screen during a live class, participants can annotate the screen. In the Screen share menu at the top of your meeting screen, click More and select Disable Attendee Annotation in the drop-down menu.
Manage participants
Enable the waiting room. If the "waiting room" feature is used, students will stay in the "waiting room" until the host/co-host(s) admits them. The Host and Co-hosts click on Participants to see a list of students in the main room as well as the students in the waiting room. Match the students' names in the waiting room with your class list and click on Admit to admit the students individually or Admit all to admit everyone at once.
Lock the meeting after the live class has started. Late students cannot join the session. Click on Participants and click on the button that says Lock Meeting.
Remove unwanted or disruptive participants. From the Participants option, mouse over a participant's name and select Remove.
Mute participants. The Host can mute/unmute individual participants or all of them at once. The Host can block unwanted, distracting or inappropriate noice from other participants. You can also enable Mute Upon Entry in your Zoom meeting settings.
Authenticated Participants
Require students to sign up and create a Zoom account at https://uottawa-ca.zoom.us/. In the session settings, make the Zoom session only available to registered users.
Zoom Updates
We recommend that you regularly update your Zoom desktop application to benefit from new features released. With the recent update of Zoom and version 5.4.6 and 5.4.7, new features are now available.

For Breakout rooms, both hosts and co-hosts can start and manage breakout rooms.
If the Host is not on version 5.4.6 or later, all co-hosts will not be able to start and manage breakout rooms
If a co-host is not on version 5.4.6 or later, only that co-host will not be able to start and manage breakout rooms.
Host and Co-hosts have the ability to move individual participants back into the main room while keeping breakout rooms open. The breakout rooms options is available on the button control panel for the co-hosts.
Non-verbal feedback/reactions have moved from the Participants to the Reactions control panel. All reactions will be shown in the corner of the participants' video.
Host and Co-hosts can use the "Raise hand" feature now.
Hosts can see the participants' reactions and the total number of each reaction. Each reaction will appear for 10 seconds, then it disappears.
Note: In order to access these new features, students will also need to upgrade to a newer version of Zoom.

The original Host will be given the role "Host" even if they join the session after the alternative host.
The alternative host will have their role automatically switched from Host to Co-host. Both have to use version 5.5.0 for this to work.
The "blur" virtual background is now available.


↑ Back to top of page
---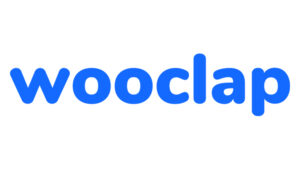 Wooclap
Wooclap is a classroom response system that allows you to engage students or an audience in real time in the classroom, online or in a hybrid environment. Students can participate with their laptop computer, smartphone, or tablet. Wooclap is intuitive and provides flexibility with 16 different types of questions (e.g. multiple-choice, multiple-answer, rating, brainstorming, word cloud, etc.). Wooclap can be used for graded or non graded activities.

With Wooclap, you can:
Enhance student engagement in the course;
Monitor student understanding and learning;
Stimulate class participation and motivation;
Collect and give feedback to the students.
Tip: Wooclap can also be used outside of class hours with the participant pace mode.
How to access Wooclap?
Wooclap can be accessed from Brightspace (recommended), the Wooclap web portal, PowerPoint and MS Teams.
From Brightspace
You can add a Wooclap event inside a Module or submodule:
In a Module or Submodule, click Add Activity and select External Learning tools;
In the drop-down menu, click Wooclap.
For example, you can create a Module entitled "Wooclap" and place all the Wooclap events inside it, to make them easy to find for students. You could also add your Wooclap events within the course material, inside the Week 1 module for instance.

Note: There is no navbar tab for Wooclap (on top of the screen), unlike Zoom or Quizzes.
From the Wooclap web portal
You can access Wooclap from the web portal at wooclap.com. You will then need to click Log in on the top right-hand corner of the page and Sign in with your institution. Select the University of Ottawa at the bottom of the drop-down menu.

Note: If you created a Wooclap event from Brightspace, you will be able to access it from the web portal.
Wooclap in PowerPoint
You can use Wooclap's PowerPoint add-in to insert real-time interactions into your PowerPoint presentations. Two options:
By importing your PowerPoint presentation inside a Wooclap event on Brightspace or the Wooclap web portal (note that the animations are deactivated);
By using Wooclap's PowerPoint add-in to insert Wooclap questions into your PowerPoint file (.ppt). Make sure to use PowerPoint from the Microsoft 365 uOttawa license.
Read How to use Wooclap in PowerPoint for more details.
Wooclap in MS Teams
You can also use Wooclap in MS Teams channels or a live session for a seamless experience. Read the Wooclap in Microsoft Teams for more details.
---

Ouriginal is an authenticity tool integrated with the Assignment tool in Brightspace. It is designed to support academic integrity by checking students' Assignments submissions against multiple sources (i.e., Internet, scholarly journals and publications, and student submissions) to see if any text matches. This document offers instructors suggestions for using a text-matching tool to teach students what constitutes plagiarism and how to avoid it.

Authenticity tool in Brightspace (Ouriginal) – Documentation for Instructors (PDF)
Pressbooks
Pressbooks is an Open Library Publishing Platform available to Ontario's Postsecondary Educators. With this tool, you can create an open educational resource (OER), such as an open textbook that could replace a textbook that students need to purchase in your course. The University of Ottawa has access to the eCampusOntario Pressbooks Network. You can sign up by selecting the Institutional login option.

Pressbooks is a book content management system that contains a collection of open textbooks that exports in multiple formats: ebooks, webbooks, print-ready PDF, and various XML flavours. With Pressbooks you can author a new open resource that can be made available to a wider audience. It can be used to host open textbooks or clone an existing resource and make it your own. It is built on top of WordPress Multisite, the content is organized in Parts with Chapters.

More details about Pressbooks and

Open Educational Resources

(OERs) and Creative Commons Licences can be found on the uOttawa Library website.

Note: Once you create your open textbook or resource on Pressbooks, you can then add it on Brightspace as an iFrame so that students can access it from within the course content.

↑ Back to top of page
---
Open Source Learning Tools
If you are looking for more interactivity in your online course, you can explore third party tools, such as Padlet or Mentimeter.

Note: Keep in mind that if you leverage a third party tool, you are responsible for issues of data security and student access, as these tools are not supported at the University of Ottawa. We recommend that you do not use them for graded activities, and do not ask students to create an account.
Padlet
Padlet is an open source tool that allows you and students to publish post-in notes on a virtual wall. There are different layouts available to create a virtual wall that is not only engaging, but can become a useful resource with students as contributors. Padlet could be used to conduct different kinds of activities (for an icebreaker activity or collaborative tasks).

Padlet layouts. 8 different layouts are available. Shelf to stack post-it notes in a series of columns (e.g. a column for a theme or question that students need to explore and share resources on). Timeline allow students to organize their contributions in chronological order. Wall is the most common layout, student entries form columns and rows. Map allows students to add content to points on a map.

↑ Back to top of page