The Centre for Business Analytics and Performance (CBAP) is located at the Telfer School of Management, University of Ottawa. The Centre's mandate is to work with organizations, particularly those in the government and not-for-profit sectors, to optimize the use of data and analytics.
Our mandate is to explore the use of analytics as a means to improve organizational performance. Researchers, including professors and students at the university, focus on applied research that can deliver insights to the partner organization. Through the Government Analytics Network, the Centre provides partner organizations the opportunity to take part in workshops and presentations and to share and learn from each other.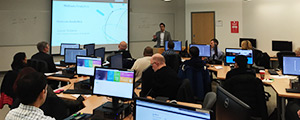 The Government Analytics Network (GAN) brings together government departments to learn and share best practices for implementing and improving the use of data and analytics.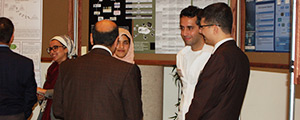 CBAP connects organizations with professors and students to better understand and improve analytic applications.