Darrell Bridge
Senior Data Analytics Strategist, City of Ottawa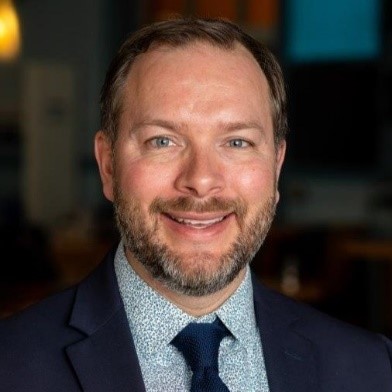 Darrell Bridge is currently the Program Manager for the Vaccination Data Management team with Ottawa Public Health. His team is responsible for the data management practices and processes associated with the COVID-19 vaccination rollout in the City of Ottawa. Darrell is passionate about data and feels the key ingredients for all successful data initiatives is collaboration and communication.
Darrell works closely with post-secondary academic institutions and sits on the board for the Centre for Business Analytics and Performance (CBAP) at the Telfer School of Management at the University of Ottawa and the External Advisory Board at Carleton University for the Institute for Data Science. He has a Bachelor of Mathematics from the University of Waterloo in Business Administration and System Management. Read more
Kevin Kells
Software Engineer & Data Scientist, Bloomberg LP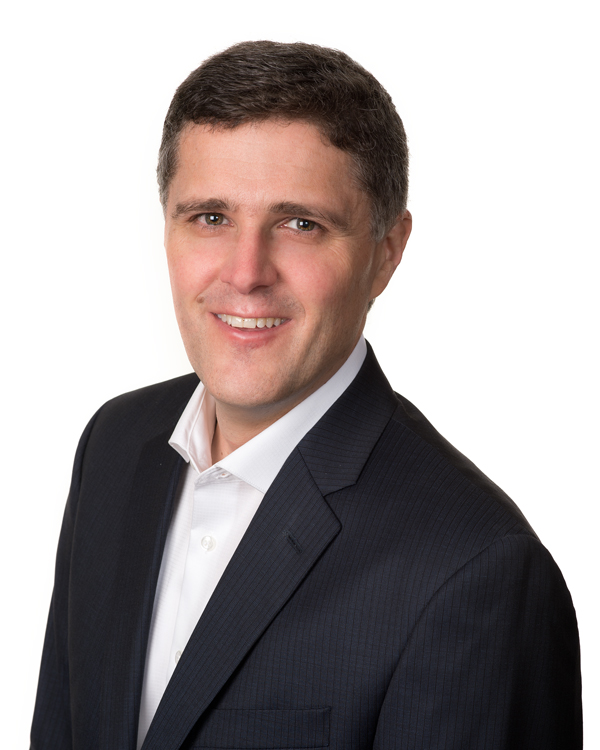 Kevin received his PhD from the Swiss Federal Institute of Technology (ETH), Zurich in computer simulation of semiconductor devices and holds an MBA with areas of focus in entrepreneurship and business analytics from the University of Ottawa, Telfer School of Management as well as M.Sc. and Bachelor's from Georgia Tech in Electrical Engineering.
Kevin has worked as an R&D Engineer in software systems in the Financial and Semiconductor industries in Switzerland, Silicon Valley, and Ottawa, and currently works with real-time data and news feed systems at Bloomberg L.P. in New York City.
Kevin's research interests lie in approaches to large scale, complex human challenges at the confluence of Government, Industry, Academia, and Non-Profit sectors; and in how to improve the use of data analytics in government and non-profit organizations for the greater good. Read more
Kim Jones
Data Literacy & Culture Lead / Assistant Deputy Minister – Data, Innovation, Analytics, Department of National Defense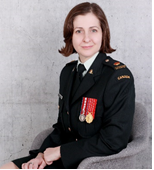 Major Kim Jones is a Training Development Officer in the Canadian Armed Forces (CAF). She has been a military member for the past 16 years and is presently the Data Literacy and Culture Lead at the Department of National Defence's ADM (Data, Innovation and Analytics- DIA). After completing post graduate degrees in the areas of adult education and distance education, Major Jones completed her Doctor of Education (EdD) degree in 2020 with her research titled, "Satisfaction of Canadian Armed Forces Regular Force Members with their Distance Learning Experiences." She is enthusiastic about encouraging a data culture and raising the levels of data literacy and skills in the CAF/DND. Read more
Laeeq Khan
Director, Social Media Analytics Research Lab, Ohio University

Laeeq Khan (PhD, Michigan State University, 2014) is a full-time tenure-track faculty and the founding Director of the Social Media Analytics Research Team (SMART) Lab in the Scripps College of Communication at Ohio University. He is an accomplished data science professional with expertise in text analysis, social network analysis, and data visualization. He has more than 15 years of experience in teaching and researching media effects, digital engagement, earning him the award of teaching excellence. He has taught at several universities including the American University (UAE), and the National University of Science & Technology, Pakistan.
His research employs quantitative, qualitative, and latest big data analytics techniques in areas as diverse as health, business, government, sports, media literacies, and digital inequalities for effective storytelling. Dr. Khan has published in major refereed journals of international repute, authored book chapters, and presented at prominent conferences in the field of media, communication, and information systems. Some of his salient research has been published research in Telematics and Informatics, Computers in Human Behavior, Behavior and Information Technology, Computers in Education, Information, Communication and Society, International Journal of Communication, and Government Information Quarterly. Read more
Abdul Rahman Sattar
Lead Architect – Cyber Security Analytics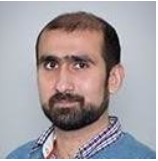 Abdul Rahman is the Lead Architect of Cybersecurity analytics at TELUS where he is leading the application of Big Data, Server less Architecture, AI, Machine Learning and Edge Analytics to building in-house threat and intrusion detection systems that perform advanced security analytics on billions of events per second for enterprise and IoT security. He has presented on cybersecurity analytics using big data, machine learning and deep learning at multiple machine learning conferences including the Google NEXT conference, Annual TMLS (Toronto Machine Learning Society) Machine Learning Conference and various IEEE conferences. At TELUS, he is also leading the collaboration with academia on multiple research projects to push the state-of-the-art in big data and cybersecurity analytics in the industry. He is the Steering Committee member and IoT Security and Edge Analytics Stream Owner at Aggregate Intellect, which is a renowned research based community in Toronto. As part of his engagement with Aggregate Intellect, he invites leading researchers and industry practitioners in security to talk about the latest innovations and research in the field. Read more
Imran Ahmed
Data Scientist, Citizenship & Immigration Canada

Imran has been a part of cutting-edge research about Algorithms and Machine Learning for the last many years. He completed his PhD in 2010 in which he proposed a new Linear Programming based algorithm which can be used to optimally assign resources in a large scale cloud computing environment. In 2017, Imran developed a realtime analytics framework named StreamSensing. He has since authored multiple research papers that use StreamSensing to process multimedia data for various Machine Learning Algorithms. Imran is currently working at Advanced Analytics Solution Center (A2SC) at Canadian Federal Government as a Data Scientist where he is using Machine Learning Algorithms for critical use-cases. Imran is a visiting professor at Carleton University, Ottawa. Imran has also been teaching for Google and Learning Tree for the last many years. The topics Imran teaches include Algorithms, Cloud Computing and Deep Learning. Over his career, Imran has written many research papers and a couple of his recent papers have won the best paper award. Imran also regularly writes blogs on selected IT topics. In addition to his professional work, Imran is into Nature Photography. Read more