Participating Departments
Health Canada
Indigenous and Northern Affairs Canada
Canada Border Services Agency
Treasury Board of Canada Secretariat
Royal Canadian Mounted Police
Canada Deposit Insurance Corporation
Department of National Defense
Correctional Services Canada
Canada Post Corporation
Statistics Canada
Transport Canada
Senate of Canada
Canada Revenue Agency
Shared Services Canada
City of Ottawa
Employment and Social Development Canada
Public Services and Procurement Canada
Immigration, Refugees and Citizenship Canada
Environment and Climate Change Canada
Canadian Food Inspection Agency
Invest in Canada
Public Prosecution Service of Canada
Veterans Affairs Canada
Canadian Space Agency
Global Affairs Canada
National Research Council Canada
Region of Durham
The Government Analytics Network (GAN) brings together government departments to learn and share best practices for implementing and improving the use of data and analytics. The GAN meets approximately every second month at the Telfer School of Management, University of Ottawa.
For additional information, register for an event, or to become a member of the Government Analytics Network, please contact us – tyler@telfer.uOttawa.ca.
GAN Workshops and Presentations:
How to effectively implement and manage your organization's Business Continuity Management Program
Wednesday, October 30, 2019
55 Laurier Ave. East
DMS-4170 (4th floor)
9:00 a.m. to 10:30 a.m.
To register, click here

Speaker: Alex Jankovic, Principal Consultant, StratoGrid Advisory, Ottawa (www.StratoGrid.com)
The presentation will focus on the importance of implementing the Business Continuity Management (BCM) Program in your organization, regular BCM Program audits, and stakeholder training and strategies to keep it current.
BCM is "the identification of organizational threats, managing their impacts and building response strategies to protect key resources".
For additional information, please visit https://www.stratogrid.com/introduction-to-business-continuity-planning/
Key points that attendees will take away from this presentation are:
Why is a BCM program in your organization/department important?
What makes an effective BCM program? What are the components?
How to navigate through regulatory, compliance and relevant standards
Importance of BCM Program audits
People – they are a critical link for your BCM Program success
BCM Program connection to cyber-security related events
Speaker's Bio
Alex is a Certified Management Consultant (CMC), Certified Business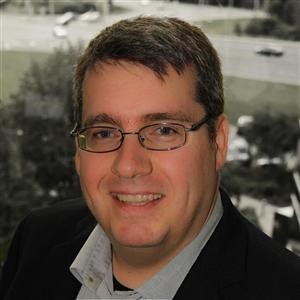 Continuity Professional (CBCP) and brings over 20 years of Information Technology and Business Continuity experience. He is the founder and principal consultant at StratoGrid Advisory, an Ottawa Business Continuity Management and IT Advisory firm.
During his career, Alex has worked in a variety of roles, including the following:
Business Continuity Management and IT Disaster Recovery Consultant,
Technology/Technical Architect,
Director of IT Operations and Project Manager.
_____________________________________________________________________________
Public Sector Performance Measurement:
The Art of Managing Large Volumes of Disparate Data
– Tuesday, June 18, 2019
Diana Gimba, Principal Partner CEO, iRadar Canada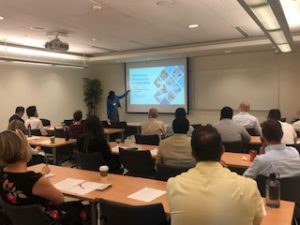 Performance measurement is a necessary exercise for transparency and accountability in governance and the Result Based Management (RBM) remains the most practical tool for achieving this.  While result reporting is no longer an option across government departments, data is in the centre of it all. For instance, creating a data path to help policy makers collect, organize, analyse and use evidences to make decisions is a big challenge. This presentation discussed the challenges of measuring vertical and horizontal results and how data-based technologies are used nowadays to ameliorate these conditions.
Since the advent of Big Data – its concept and practices have attracted governments' curiosity. The presentation highlighted the significance of Big Data technology in RBM.
The presentation was intended to raise the interests of monitoring and evaluation frontline managers, bureaucrats, data management departments and Non-for-Profit agencies to Big Data resources. The presentation hoped to sensitize, departments and agencies to improve the techniques for collecting and processing difficult data whether at federal, regional or municipalities levels.
Artificial Intelligence (AI) and Government
– March 26, 2019
The Emergent World of Artificial Intelligence: A Primer
By Peter MacKinnon, Managing Director
Synergy Technology Management, Ottawa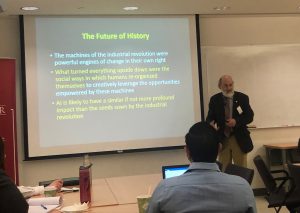 Artificial Intelligence (AI) is regularly in the news these days with stories of promise and peril for good and bad.
Political leaders around the world have declared AI a national priority, the global high tech industry is racing AI apps to markets, governments are embracing AI-based application and policy and governance implications of AI are in their infancy.  Peter explored what this is all about and where it might be going, with particular reference to government.
Today, AI is such a 'hot topic' that even political leadership in many countries talk up the benefits of AI while pouring money into AI research and commercialization opportunities.  The presentation looked briefly at AI in geopolitical terms and then with respect to national initiatives in AI.  This was followed by some considerations of AI as a disruptive and dual use technology, which then leads to ethical and policy considerations.
Finally, Peter reviewed potential socio-economic concerns that will require policies and options to address the rapid unchecked development and application of AI within society at large.
AI and Government in Collision: What's Happening and Where to Go from Here
By Mark Robbins, Senior Researcher, The Institute on Governance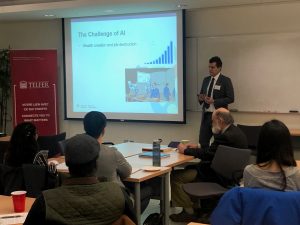 Government has been taken off-guard by recent improvements in artificial intelligence. On one hand, as AI drives ever-faster innovations in downstream sectors and applications, the gap is continuously widening between existing practices and the policies intended to govern them. On the other hand, governments have increasingly become technological laggards and as they continue to struggle with emerging technologies, the adoption of technologies like AI into public sector operations is proving a persistent challenge.
Working at the intersection of these issues, Mark's presentation gave an overview of the evolving relationship between government and AI, where these developments are going, and what policies are emerging to govern AI.
---
"Canada Revenue Agency–Defining and Addressing Risk"
& "Demystifying Data Science in Government Operations"
– October 11, 2018
Éric Paluck-Leblanc
Senior Programs Officer, Data Mining Section
Business Intelligence, Research and Analytics Division
Canada Revenue Agency
David Maybury, PhD
Senior Systems Analyst – Head Data Scientist
ADIMS – Analytics, Data, and Information Management Services
Digital Services Branch (DSB)
Public Services and Procurement Canada
Canada Revenue Agency–Defining and Addressing Risk
Description:  Mr. Paluck-Leblanc discussed how Data Sciences and Predictive Analytics helped the Collections and Verifications Branch use a data-driven, risk-based approach to manage its inventory of Individual T1 non-compliance.
Demystifying Data Science in Government Operations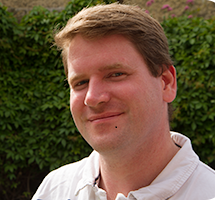 Description:  Sometimes good ideas in science get rediscovered decades later, get rebranded, and then get re-rediscovered as people make connections to the old literature. This process in science sometimes feels like being a medieval waterworks architect who then stumbles on the Roman Aqueduct of Segovia and realizes that what you've been doing isn't that new at all!
Data science in government has the feel of rediscovery in the sense that we are still using data to inform decision making. While computational power and techniques have exploded over the last few decades, the central activity of using data in a rigorous quantitative manner to make better decisions has been with us since at least our contributions to WWII.
In this talk David Maybury explained how the application of data science in a government context is really an offshoot of operations research. By focusing on the operations research aspects of decision problems, senior leadership can gain a better understanding of how to exploit data science and how to better situate data scientists within decision making teams.
---
"Domain Awareness According to AI/ML-driven Big Data Analytics" – May 22, 2018
Rami Abielmona (Ph.D., P.Eng., SMIEEE) VP Research and Engineering at Larus Technologies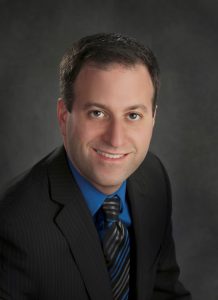 In this talk, Rami presented Artificial Intelligence (AI) and Machine Learning (ML) solutions involving unique learning algorithms that allow us to process vast amounts of critical information combined with knowledge acquired from specific domains.
Rami presented innovative concepts such as sensor cross-cueing and tasking, automated data collection scheduling and planning as well as response generation to provide focused surveillance and account for behavioral intents while ensuring that no event of interest is missed because of human fatigue or because of data overload while only relevant alarms are investigated.
---
"Thinking with Data" & "Blockchain in the Public Sector" – March 22, 2018
Dennis Buttera, Education Lead, Advanced Studies, IBM Canada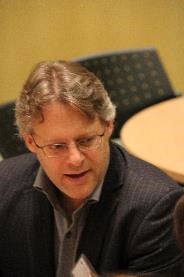 Thinking with Data – Dennis discussed some of the encountered problems and the steps necessary to turn our observations into knowlegde.
Blockchain in the Public Sector – Blockchain, as a disruptive technology, has the potential of changing how we manage and provide services.
Dennis provided an introduction to Blockchain.
---
"REGTECH", meet "REGTHINK" – Battling regulatory burden with technology and systems-based problem solving (Cancelled! To be rescheduled)
January 25, 2018
Dan Duguay, Senior Director Business Development at Thomson Reuters Canada.
Mr. Duguay will be discussing the current corporate approaches and solutions in REGTECH, along with the importance of considering problem solving methods such as design thinking and systems-based approaches. The relevance of using these problem solving methods to guide regulatory research will be explored, as well as, ongoing deliberations in how best to reduce the regulatory burden.
---
"Prioritization of projects with GAFA-S Model" – November 22, 2017
Omer Livvarcin (Ph.D.), Program Manager (TELFER Master of Business in Complex Project Leadership), Consultant and retired Turkish Naval Officer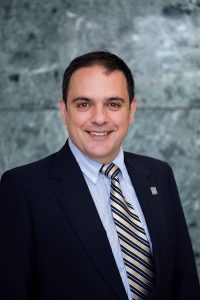 Many Government organizations struggle to prioritize potential projects where what needs to be done surpasses the resources available. Determination of high priority projects is one of the most challenging responsibilities of decision makers. A holistic, generic, analytical, objective and applicable prioritization model can be helpful in deciding what matters most.
This session discussed the GAFA-S Model which was developed and successfully applied by Omer Livvarcin on the prioritization of research, development and procurement projects.
---
"Towards Regulatory Intelligence" &
"Using Analytics to Drive Program Outcomes: A Case Study"
– September 27, 2017
Okhaide Akhigbe, Doctoral Candidate in Electronic Business and Part-time Professor, University of Ottawa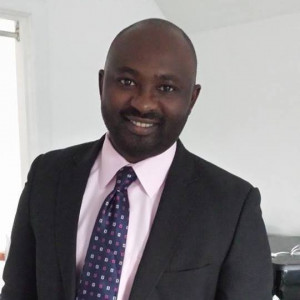 Okhaide's research "explores the use of conceptual modeling techniques and data visualization tools to enable monitoring and assessing how regulations, programs and other enforcement activities perform.
The significance and outcomes of this research will equip regulators with better evidence to report and describe how regulations and policies perform and identify priority areas of focus and opportunities for continuous improvement of regulatory initiatives."
Gregory Richards, MBA Program Director and Director of the Centre for Business Analytics and Performance, Telfer School of Management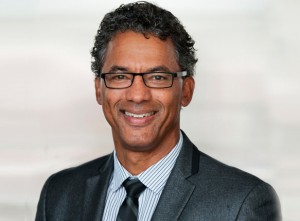 "Analytics has been used extensively to address specific challenges in government such as crime fighting, border control,
and citizen engagement.  But, it is rare that a public sector organization can integrate an analytics approach across their entire program.
This case study provides an overview of the approach used in one organization and ends with the discussion of a made-in-government Analytics Maturity Model."
---
 The other innovation challenge: building capacity to innovate – May 17, 2017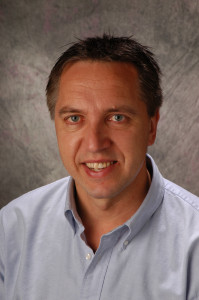 Ed Bernacki, innovationalist, presented at the ISED Service Lab.  Ed provided an overview of how innovationists can challenge the status quo and bring innovative ideas to life.
We would like to thank Ed for sharing his book with all of us: 30 Great Ideas: Building Skills and Capacity to innovate for the public sector professionals.  
For more information on innovation, visit: www.PSIdeaFactory.com.
---
Data Analysis to Monitor Financial Risk, Controls, and Operations – January 30, 2017
D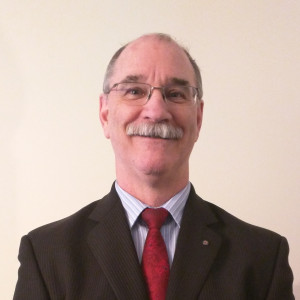 avid Coderre, CAATS presented on data-driven analytical techniques to:
– Test financial controls
– Assess efficiency and effectiveness of financial business processes
and financial operations
– Assess financial risks of departmental activities or projects
---
Risk Detection with Analytics – November 24, 2016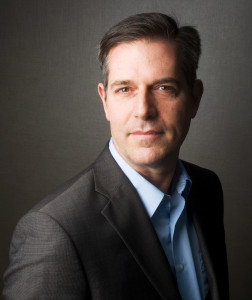 Grant Woodward (Strategy Executive, Government Markets, SAS Canada) presented on best practices in the application
of analytics to detect various types of operational risk.  
The presentation used examples from domains such as customs and border security, intelligence analysis, and financial audit.
---
Visualization Best Practices – Sept 28, 2016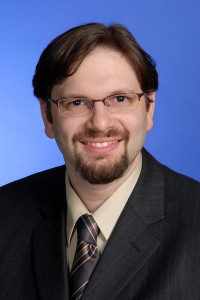 Jack Martin, National Director of Forensic Data Analytics at KPMG, provided an excellent presentation
focused on tips for data visualization – including which charts to use and why, best practices (and worst practices),
how to uncover insights quickly and, most importantly, how to present the information in a comprehensive way, to ensure maximum retention from your audience.
---
Azure Machine Learning Studio – May 30, 2016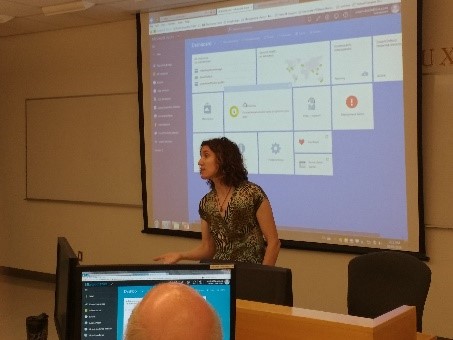 Susan Ibach, senior technical evangelist at Microsoft Canada led a morning workshop on Azure Machine Learning Studio.  During the session, we learned how to use a dataset to train a model; how to evaluate the accuracy of a trained model; and how to expose the trained model as a web service so a website or application that makes its own predictions can be created.
Introduction to Tableau – January 21 & April 12, 2016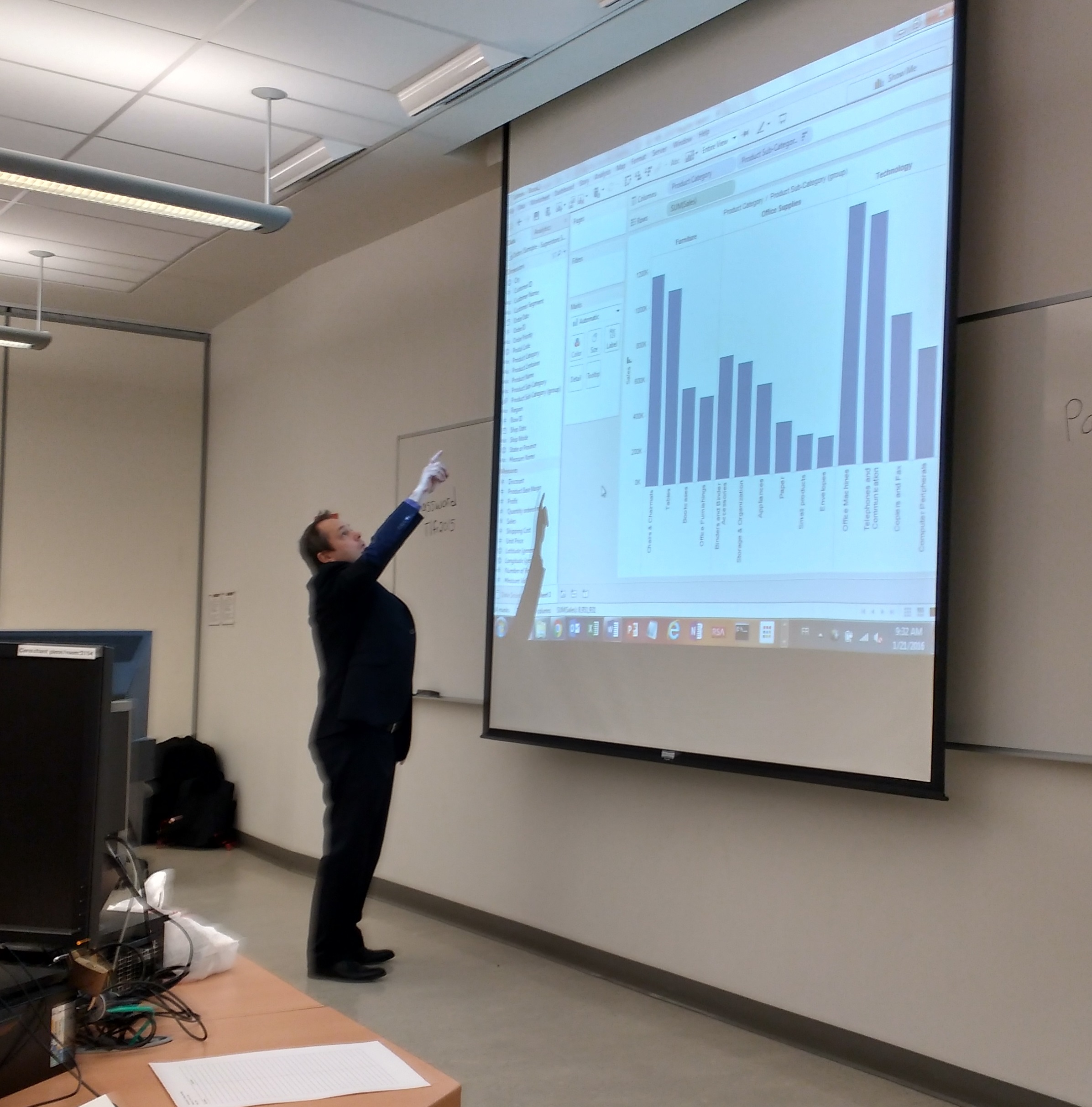 Stephane D'Avril-Favreau, Tableau consultant and product-sales consultant, and Cindy Courtemanche,
account manager, Canadian Public Sector, led a morning workshop on Tableau.
Tableau is being introduced to students taking the Business Intelligence Technologies and Big Data Analytics course (ADM 6275C).
---
Introduction to IBM Watson Analytics – November 24, 2015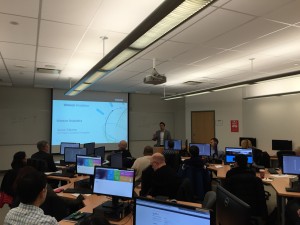 Jason Salares, MBA 2012 and currently a Watson Analytics Evangelist with IBM, led a workshop on Watson Analytics for the CBAP's Government Analytics Network members. MBA students are now learning Watson Analytics.
---
For additional information, register for an event, or to become a member of the Government Analytics Network, please contact us –  tyler@telfer.uOttawa.ca.