Upcoming Events


Workshop by Ed Bernacki, Public Service Innovation           The Idea Factory

TUESDAY, SEPTEMBER 18 (9:30 AM TO 11:30 AM)
Turning your Organization into an Idea Factory
Register Now
$10 Non-profit organizations
$35 For-profit
(All fees will be used to support CBAP's (NML & GAN) events.)

All non-profit organizations need to harness new ideas to add value to their services. Many ideas can be harvested from staff, volunteers or stakeholders. To do so effectively, requires that you can transform your organization to be an idea factory capable of creating ideas to solve your challenges whenever and wherever they are needed. This requires building skills and capacity to innovate in your organization.
Innovation is both a strategy for change, and an attitude to create value for people in new ways. Ed Bernacki will lead this "idea factory" to help you better understand organizational innovation.  He will provide a strategic framework for innovation and for building the capacity to innovate in your organization.
His style is jargon and cliché free; you will gain new insights and understanding.  You will also take home a new analogue innovation he co-created with the Telfer School of Management in the form of a new idea journal and notebook. You can use this Navigator Notebook well into the future.
Objectives
Gain a deeper understanding of organizational innovation.
Learn new personal skills for managing ideas and creating new opportunities.
Learn how to design your own "idea factories" inside your organization.
 About Ed Bernacki
Ed Bernacki has worked with organizations and inside organizations over many years crafting his expertise in innovation. He created the Idea Factory to help people develop their skills and capacity to innovate new solutions. His speciality became innovation in the service sector. He brings 20 years of overseas innovation experience; he worked with numerous non-profits and with the public service sector in New Zealand, Australia and Singapore.  He is widely published and has written books. He has delivered over 200 innovation workshops in Ottawa, as well as many overseas. His background includes teaching "Creativity and Innovation" as part of Masters of Innovation in Australia.  www.PSIdeaFactory.com
---
Non-profit organization (NPO) impact assessment: Towards a more strategic approach

TUESDAY, OCTOBER 23 (9:30 AM TO 11:00 AM)
*Session will be in French only.
Current impact assessment practices have many limitations. More and more voices are raised to question the relevance of these practices. The purpose of this workshop is to explore these limitations, as well as new ways of doing things to add value.
This workshop is intended primarily for people concerned about the use of impact assessment as a strategic tool to help their NPOs create more social value.
Speakers:
Yacouba Traoré, Executive Director,
Rideau Rockcliffe Community Resource Centre
&
Saouré Kouamé, Ph.D. Assistant Professor of Strategy,
Telfer School of Management, University of Ottawa.
Biographies: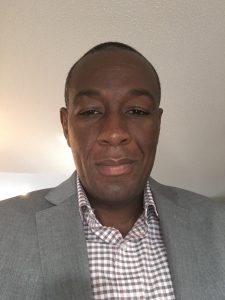 Yacouba Traoré is a physician by training. He practised medicine in Mali before immigrating to Canada in 2001.
In Canada, Yacouba studied Management at McGill University and worked in the healthcare and social services sector in Quebec and Ontario.
Between 2007 and 2013, Yacouba was a Program Manager and an Interim Regional Director at the Ontario Trillium Foundation, and a Client Services Director at the London Intercommunity Health Centre.  Since 2014, Yacouba is the Executive Director of the Rideau Rockcliffe Community Resource Centre in Ottawa. RRCRC is a social service agency serving residents of Ward 13.  
On his spare time, Yacouba is a passionate recreational Soccer Coach with the Gloucester Hornets soccer Club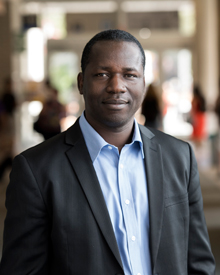 Saouré Kouamé is a professor of strategy at the Telfer School of Management, University of Ottawa. He holds a doctorate (Ph.D.) in management from HEC Montréal.
His research focuses on the strategic management of organizations, with a particular interest for NPOs. He examines the strategic practices and success factors of these organizations.
---
Revenue Sources for Your Nonprofit (Panel Session)

TUESDAY, NOVEMBER 27 (5:30 PM TO 8:00 PM)

How do you fill the revenue gaps not covered by core funding? Are you monetizing existing services or developing paid-for services? Is social enterprise a good option for your nonprofit?
Join us to explore revenue sources for your nonprofit.
Panel Speakers:  Daniel Brunette, John Bouza, & Christine Lauzon-Foley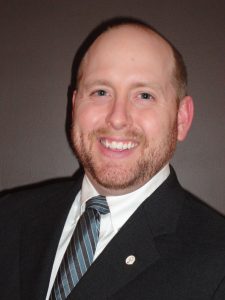 Daniel Brunette is the Director, Development and Donor Services for the Ottawa Community Foundation. During the past 17 years, he has worked and volunteered in a number of different capacities in the not-for-profit sector. He began his career by working on the Passing the Torch Campaign to build the new Canadian War Museum, before being recruited to the  University of Ottawa and then by the Boys and Girls Club of Ottawa. In 2012, he was invited to join the Ottawa Community Foundation and has served on the Management team since January of 2015.
As a volunteer, Daniel has spoken extensively about fundraising, including webinars on charitable compliance and receipting for the Capacity Builders program,  as a guest lecturer for a continuing education class at Algonquin College (Ottawa Valley Campus) on Ethics and Fundraising and as a facilitator of a strategic planning retreat for the Haiti Community Foundation.
He is currently serving as a Board member and Chair of the Government Relations Committee for the Association of Fundraising Professionals  in Canada. He is also the Vice-President of the Bhawani Anantaraman Foundation and prior to this, he served on a number of other boards and committees, including the Duke of Edinburgh's Award (Québec)  and the Cameron Highlanders of Ottawa Foundation.  In 2015, he was recognized with a Community Builder Award from United Way Ottawa for his sector involvement and capacity-building work. 
---
Past Events
Aligning Your Operations to Your Strategic Plan
TUESDAY, JUNE 26 (9:30 AM TO 12:00 AM)
How are you prioritizing and connecting every aspect of your operations back to your strategic plan? Are evaluation and accountability incorporated in your processes?
Top performing nonprofits have figured out how to do things right, while keeping the focus on doing the right things.
Join us to explore tools to connect the dots between strategy and operations.
SPEAKERS: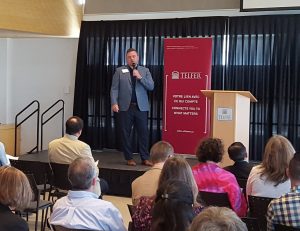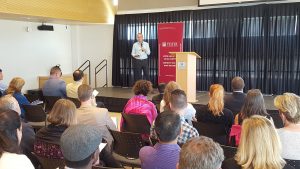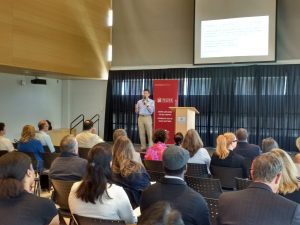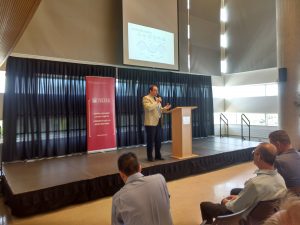 Ömer Livvarçin
Part-time Professor, Program Manager, Telfer Master of Business in Complex Project Leadership, Consultant and retired Turkish Naval Officer
Click here, for presentation slides.
---
Looking Beyond the Buzzwords of Impact and Sustainability for Non-profits
APRIL 24, 2018
Deirdre Freiheit, President & Chief Executive Officer.
For presentation slides, click here!
Omer Livvarcine, Part-time Professor, Program Manager, Telfer Master of Business in Complex Project Leadership, Consultant, Founder & Lead Consultant, Victors Group.
For presentation slides, click here!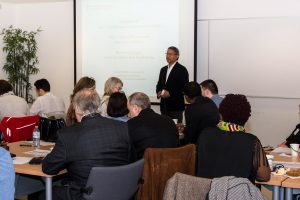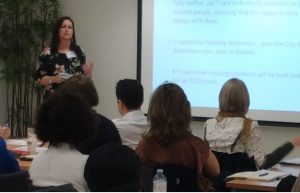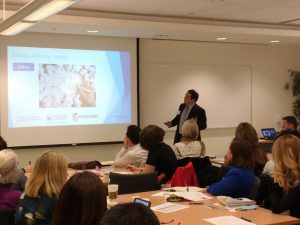 Sponsored by

*For additional information, or to become a member of the Non-profit Management Lab, please contact Angela – tyler@telfer.uOttawa.ca.