Cognitive Class.ai
Cognitive Class provides free courses that provide BADGES on completion.
For access, please click on the following link: https://cognitiveclass.ai/badges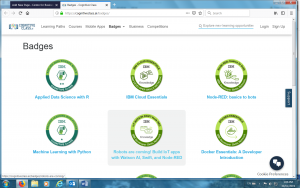 ---
Student Workshops on Popular Analytics Software
The workshops below, focus on the visualization and analytic capabilities of the tools and are open to undergraduate and graduate students.
No experience required!

Introduction to IBM Cognos Analytics
Date: Thursday, February 28, 2019                                       
Time: 9:30 a.m. to 11:30 a.m.
Location: DMS 2150 (55 Laurier Ave East) 2nd floor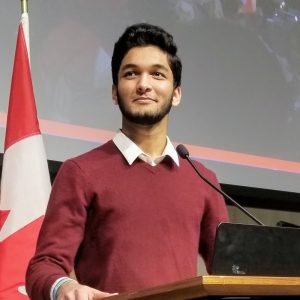 Instructor: Mohammed Omar Khan, Offering Manager, Cognos Analytics, IBM Business Analytics
Register by email to Angela: tyler@telfer.uottawa.ca
*Register early as seats are limited!
Data Analytics with Qlik
Date: January 25, 2019
Location: DMS-2150 (55 Laurier Ave. East)
Instructor: Steve Smith, Lecturer in Analytics, Telfer School of Management
Cost: $10.50
Introduction to Data Visualization with Tableau
Date: January 24, 2019
Location:DMS-2150 (55 Laurier Ave. East)
Instructor: Angela Tyler, Research Coordinator, CBAP, Telfer School of Management
Cost: $10.50

Microsoft Power BI
Date: January 24, 2019
Location: DMS-2150 (55 Laurier Ave. East)
Instructor: Steve Smith, Lecturer in Analytics, Telfer School of Management
Cost: $10.50
Introduction to Tableau
Date: January 12, 2018
Location: DMS-2150 (55 Laurier Ave. East)
Instructor: Angela Tyler, Research Coordinator, CBAP, Telfer School of Management
Microsoft Power BI
Date: January 11, 2018
Location: DMS-2150 (55 Laurier Ave. East)
Instructor: Steve Smith, Lecturer in Analytics, Telfer School of Management
IBM Watson Analytics – Cancelled!
Date: January 11, 2018
Location: DMS-2150 (55 Laurier Ave. East)
Instructor: Dennis Buttera, Education Lead, IBM Canada
Introduction to Tableau
Date: October 12, 2017
Location: DMS-2130 (55 Laurier Ave East)
Instructors: Angela Tyler, Research Coordinator, CBAP, &
Steve Smith, Lecturer in Analytics, Telfer School of Management
Watson Analytics Workshop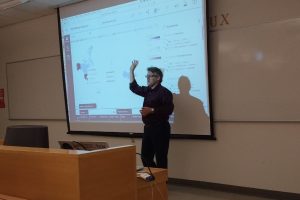 Date: October 5, 2017
Location: DMS-2150 (55 Laurier Ave East)
Instructor: Dennis Buttera, Education Lead, IBM Canada
Microsoft Power BI Workshop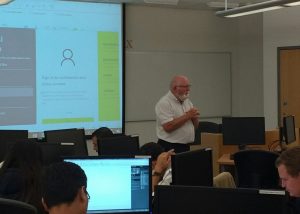 Date: September 28, 2017
Location: DMS-2150 (55 Laurier Ave East)
Instructor: Steve Smith, Lecturer in Analytics, Telfer School of Management