The University of Ottawa's Telfer School of Management, in partnership with Vectors Group, a consulting firm specializing in non-profit management, are collaborating in a research initiative to investigate and develop best practices in non-profit management and performance measurement.
The Non-profit Management Laboratory (NML) connects non-profit organizations with academia to get a comprehensive view on the different perspectives and understand the needs of different stakeholders within the space to achieve the following:
Develop solutions to help non-profit organizations leverage best practices in management in order to advance their mandate

Establish a comprehensive set of performance metrics for non-profits




NML Research Projects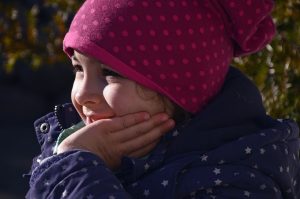 A strategic model  to increase the efficiency and the impact of immigrant integration services at the national level by using AI and Big Data Analysis.
Dr. Omer Livvarcin, University of Ottawa
Dr. Kevin Kells, Adjunct Professor, University of Ottawa
The objective of this research is to identify and realign overlaps in immigrant integration services to increase the efficiency and impact of the overall system while reducing costs. The study also illustrates how AI and Big Data Analysis can be used as strategic tools without conflicting with the privacy and human rights of immigrants and community. The research covers the conceptual introduction of the proposed model which is based on the contributions of various stakeholders of immigrant integration phenomena including immigrants, service providers, facilitators, government, and community representatives.
Omer Livvarcin, Kevin Kells, Saouré Kouamé, and Rick Nason (Dalhousie University) provided a workshop at the 21st National Metropolis Conference – Doing Immigration Differently (March 21-23, 2019) in Halifax, Nova Scotia on March 23.

Risk management in non-profit organizations
Professor Rick Nason, Dalhousie University
Dr. Omer Livvarcin, Telfer School of Management
*For additional information or to become a member of the Non-profit Management Lab, please contact Angela – tyler@telfer.uOttawa.ca.
Above image by Peggy Choucair from Pixabay