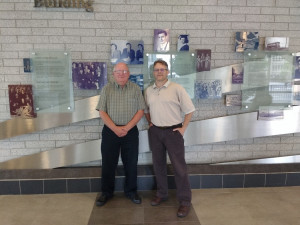 CBAP would like to acknowledge Dennis Buttera's (Education Lead, Centre for Advanced Studies, IBM Canada Lab) ongoing support and contributions to the Centre and in the development of Telfer's analytic offerings.   Dennis will be at CBAP on Thursdays, 9 am to 3 pm, from January to December 2019.
---
About CBAP:  The Centre was founded in 2010, initially a collaboration between University of Ottawa and IBM to promote analytic research, has evolved to become a multi-partner Centre.   At the heart of the Centre lies the Government Analytics Network (GAN) that provides federal government employees analytic workshops and presentations.  In addition to these sessions, CBAP connects organizations with professors and students to engage in analytic research and provides access to various analytic software.
About the Centre for Advanced Studies, IBM:  In 1990, IBM created the first Centre for Advanced Studies (CAS) in IBM Toronto Laboratory in Canada. Headed by Marcellus Mindel, CAS focuses on partnerships with academia, industry, government and IBM clients, to help realize stories that matter for people, business, technology and society.  For additional information visit their website: https://www-01.ibm.com/ibm/cas/canada/.